The next days in London were full of pleasant and unpleasant (mostly pleasant) surprises! Underground adventures, misread maps and laugh-attacks, and not to forget all the embarrassing restaurant bloopers! Haha, all those I will remember whole my life!
The last days we spent in central London we did some hardcore shopping every day. We didn't buy much tho, because of our strick budget. Changing the hotel ate a big piece of our savings.
Anyway, we forgot to take proper walking shoes with us so we had to buy ones (from a place which name I can't remember anymore) Now we both have exact same sneakers lol. The other shoes I bought are gorgeous grey/beige ankle boots, with a peep toe. (Only two pair of shoes? Poor!) Then I bought two dresses, one black sweater and a jumpsuit.

Athena Hotel was great in all ways; the room was very neat (not very spacy but it didn't matter), service was friendly and the breakfast was super yummy! English breakfast every morning
oh my gosh
I felt like a huge balloon when I got back home!

Of course we did some other things besides shopping. Sighseeing, that is. We didn't get to see many of the famous Places in London -because of the two days limit-. We chose London Dungeons and London eye. Dungeons because I'm into freaky things and the big wheel 'cause it was a good way to see some of the other places worth seeing. I was more excited about seeing the country side so I wasn't so super upset about missing most of the attractions in the central.
Some pictures from our tiny sighseeing: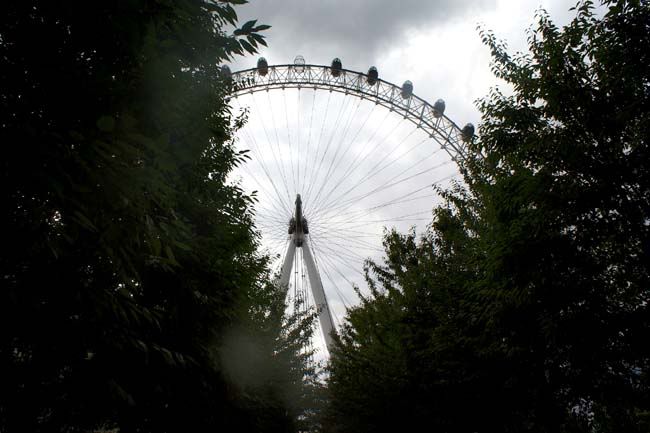 I'm a little freaked out, heh...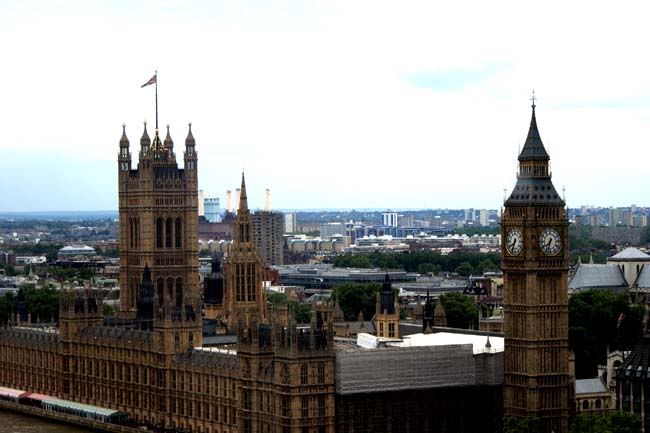 Queueing to London Dungeons. Creepy!
Sweeney Todd 'show' in London Dungeons. At the door of Mrs Lovett's little pie shop a live actor told us the story of Sweeney's, then we entered to the barber's shop of the demon barber himself! As we sat in our chairs in the darkness he 'walked behind us' and asked us what kind of cut would we prefer (there were speakers behind the chairs, so we heard the walking noises and talking from them). I tell you guys, it was creepy! But my favourite show in Dungeons was the one about Jack The Ripper. It was exciting sitting in an old 'pub', listening the drunken bartender (actor) telling us audience about Jack. And suddenly the lights shut, then started blinking and we saw 'Jack' running into the room and 'slashing' one woman in the audience, then disappearing. When the lights were turned on again the bartender yelled us to leave as fast as we can. As we left he whispered to Sini 'You must have lured Jack here with your fancy flower dress!' Oooh it was all lots of fun!(:
I look like I'm hanging around in a hospital dress lol, heading to the new adventures in Stansted! C you guys!
Oh my just a minute ago it was a beautiful evening, now it's a thunder storm outside! It's pitch dark outside, and it's flashing like every 10 seconds! The smoke coming from the fires of Russia makes it even more... surreal looking! I'm gonna go to the terrace with my family now, wow!