KARMAN GHIA

We took a little ride with dad's summer car Volkswagen Karman Ghia today and paid a visit to McDonalds' drive-in to grab some milkshake. We really needed the wind of driving convertible and the relief of the cold ice cream... pap thingy... After noon it was 33 degrees in the friggin

shadow

! That's what I call hot. That's what I call too fuckin' hot!


I don't own a driving license yet (in Finland you get it when you're 18 and I'm missing 'bout half an year! Damn) so me and my sis were just posing for the camera here... :D And I bet dad wouldn't let me drive it even if I had one! Hah!

Oh my God someone's making popcorn downstairs! Must run! Bye bye cuties!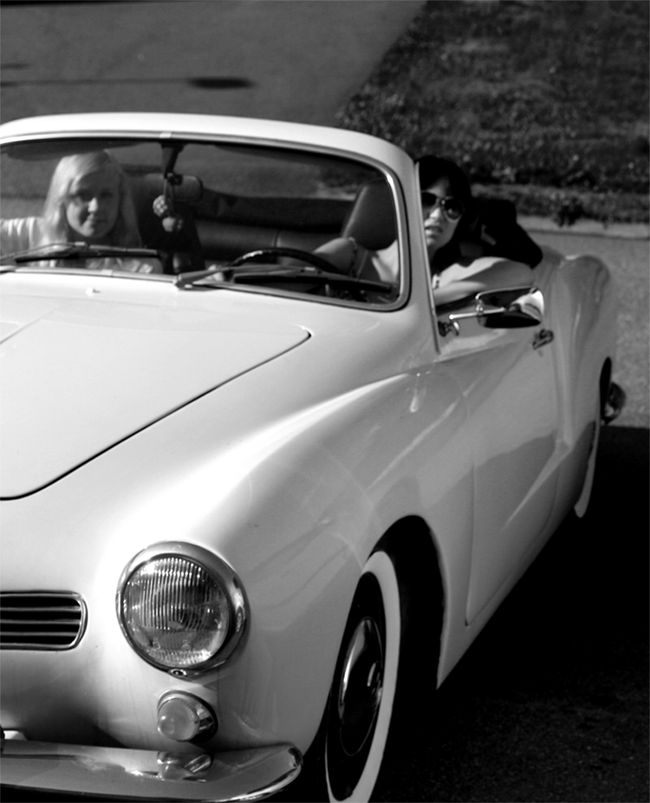 My sister Sanni and me.
(lol my old hag pose is so sexy yeah)